ACCESSIBLE TO FOREIGNERS with residence permit for the whole family
NO AGENCY FEES
The villas are located in a luxurious seaside village that redefines everyday life.
With ocean-view apartments and a beach overlooking the lagoon, residents enjoy an exceptional living environment.
The many activities and opportunities, from golf to water sports, restaurants and stores, make this an exhilarating place to live.
The varied neighborhoods, from the Rive Droite to the Forêt, offer peaceful environments in harmony with nature.
High-quality villas with luxurious amenities complete this unique experience, close to amenities yet just an hour's drive from Port-Louis, offering you a privileged seaside lifestyle.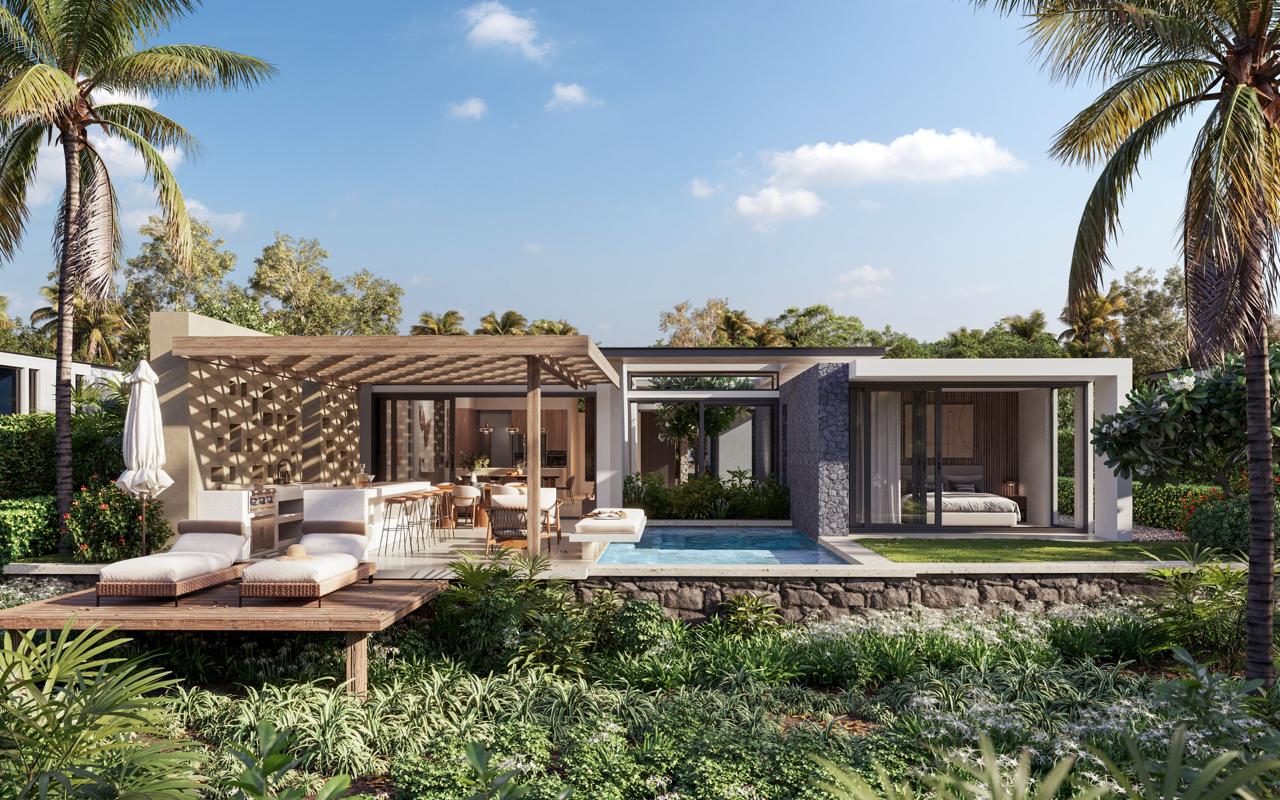 Signature villas offer a luxurious and elegant experience, highlighting space and opulence. They are designed for ultimate comfort and convenience. With options including three- to four-bedroom villas, these spaces are carefully designed to create the perfect atmosphere, whether for everyday living or entertaining guests. What's more, these villas offer the tranquility and escape you need to relax and enjoy the moment.
The unique collection of seven signature villas embodies the prestige of living at the heart of a golf course. They are designed with wide openings and high ceilings, allowing natural sunlight to flood the interior spaces. Thanks to these features, breathtaking panoramic views are enhanced, offering striking landscapes that constantly evolve with the light throughout the day.
By opting for these signature villas, you'll discover new horizons, an exceptional residential experience that combines comfort, aesthetics and spectacular natural surroundings.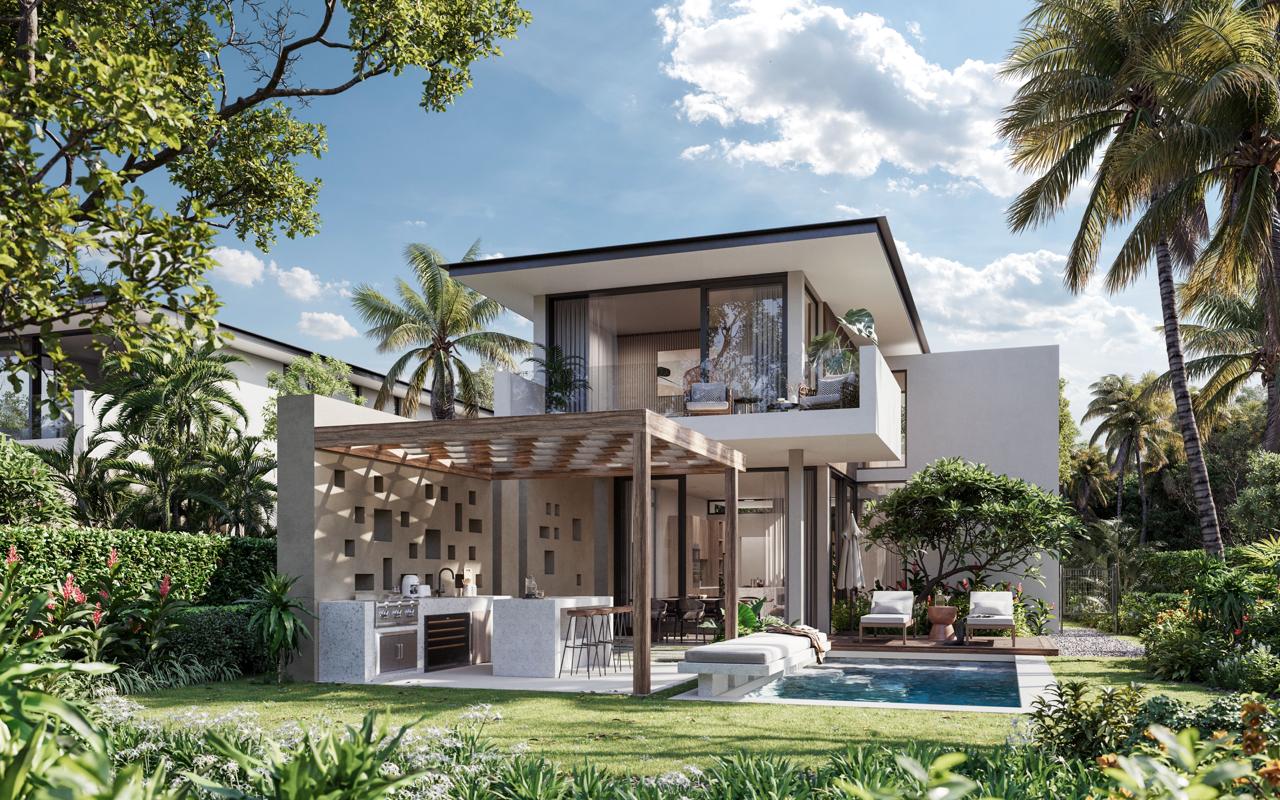 The two- to three-bedroom villas offer an ideal solution for independent living, with a comfortable private garden. They are specially designed to offer both privacy and space, meeting the needs of couples and families looking for a home in a dynamic village.
Every detail of these residences is thought through with integrity and passion, making them iconic examples of design. Stonework, landscaping, high ceilings, wood cladding and refined placement of furniture and outdoor living spaces are all part of their distinctive character.
The first floor of these villas offers an open kitchen, dining room and living room that extend to the outdoor entertaining area. This layout makes the most of outdoor living and creates a convivial atmosphere for entertaining guests. The two spacious bedrooms are on the second floor, offering greater peace and quiet.
For those who wish, the three-bedroom villa option allows you to add a third bedroom on the first floor. This flexibility means that the villa can be adapted to suit individual needs and preferences.
In short, these two- to three-bedroom villas offer comfortable, independent living, combining privacy, space and meticulous design. They are an ideal choice for those looking for a residence in a lively village, where every aspect of the design reflects careful attention to detail and a passion for quality.
Villa TYPE B ground floor
This two- to three-bedroom villa offers a perfect balance of form, function and design inspired by classic contemporary island homes. It features bright living spaces, well-designed bedrooms and carefully appointed bathrooms. Immaculate modern kitchens add a touch of sophistication, while outdoor terraces provide comfortable, inviting spaces to enjoy outdoor living.
Each villa can be equipped with an optional private swimming pool, adding a luxurious dimension and enhancing the lifestyle offered by these residences. The outdoor space is designed to allow outdoor cooking and entertaining, offering a rare and exceptional experience.
This villa is a real haven of coolness, thanks to high ceilings and large windows that allow natural light to flood the interior spaces. These features amplify the feeling of space and create harmony between interior living spaces and the exterior landscape.
The interior layout favors fluid circulation between the various living spaces, optimizing views of the exterior landscape without obstructions. This subtle integration of interior and exterior creates a serene atmosphere, allowing you to take full advantage of the natural environment surrounding the villa.
In short, this two- to three-bedroom villa offers a contemporary design inspired by classic island homes, combining bright, well-appointed spaces with elements of comfort and luxury. Large windows, outdoor terraces and the option of a private pool all contribute to creating an exceptional living environment that blends harmoniously into the surrounding landscape.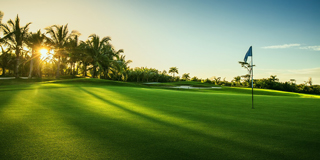 Golf "The Nine" Mauritius
"The Nine – Azuri Golf" is a spectacular 9-hole par 3 golf course located inland from Mauritius, along the Rivière du Rempart.
Designed by IMG, one of the world's leading golf course design companies, this course offers a fun, enjoyable and challenging experience for golfers of all levels. With a total length of 1,348 metres, it is designed to make golf accessible to all.
Each hole offers two playing possibilities with two flags per green, allowing players to practice different types of shots.
The signature 9th hole, inspired by the famous 17th hole at TPC Sawgrass in Florida, offers panoramic views of the Rivière du Rempart and blends harmoniously into the course's natural surroundings. The warm, friendly clubhouse is the perfect place to meet up after a game.
Whether you're a beginner or an experienced golfer, don't miss the opportunity to play golf in the elegant and spectacular setting offered by "The Nine – Azuri Golf" in Mauritius.