New program 2022
EKO SAVANNAH
a concept, a DNA
EKÔ SAVANNAH
ACCESSIBLE TO FOREIGNERS and WITHOUT AGENCY FEES
C'est un resort unique de 47 villas de prestige avec piscines privatives, jardins
and exceptional hotel services: clubhouse, concierge service with
all the services of a hotel, kids corner, restaurant, lounge bar, superb
120 m² swimming pool and fitness club. A fully equipped business center
connected and equipped, dedicated to business travellers and digital nomads is
also available in the heart of the clubhouse.
An elegant and professional setting, for all your business meetings.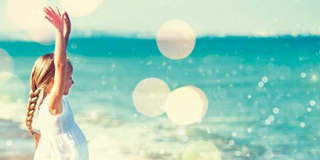 Ekô Savannah is a resort that combines luxury and sustainability. Respect for the environment, energy optimization, waste control and social involvement are at the heart of the DNA of this project
ECO-DESIGN
For a reasonable energy consumption, volumes and living areas are optimized.
Recovery of waste water for watering green spaces, solar water heater, optimization of air and light inlets to allow for natural ventilation.
SELECTIVE SORTING
To reduce air pollution, water pollution (from landfill) and to reduce greenhouse gas emissions. By setting up sorting garbage cans in the villas but also within the domain, we tend to an adapted waste treatment, to preserve natural resources and to avoid waste.
ECO-RESPONSIBLE GARDEN
A vegetable garden for a consumption of products in short circuit, fresh raw materials and without GMO treatment. Thoughtful design of green spaces for vegetation adapted to the natural environment of the project.
ETHICAL CONCIERGE
Traveller's Charter
For our tourist activity, once the residence is opened and in operation, we will introduce the signature of the "traveler's charter" (as in
all our other residences on the island). 13 key ethical commitments that bind us to nature and our direct environment.