Close to all
NAIA RESIDENCE
Villa accessible to foreigners – Prestigious residence designed for an unforgettable tropical experience
Welcome to our exclusive residence, accessible to foreigners, carefully designed to tell a unique story while fostering a harmonious environment. The villa boasts a modern, captivating design, opening onto a magnificent, soothing garden that provides a sense of tropical well-being from the moment you arrive.
Our innovative concept is inspired by relaxing colors combined with a touch of tropical chic, creating an unparalleled indoor-outdoor living experience. Each villa has been designed to offer optimum sunlight and a harmonious connection with the outside environment thanks to its carefully designed openings.
The main attraction of our villas lies in their private gardens, which will enchant your moments of relaxation, intimate dinners, convivial gatherings and memorable barbecues around the private pool.
Our spacious villas offer 166 m2 of living space, while the generous lots range from 370 to 415 m2, allowing everyone to enjoy a luxurious, harmonious living space.
Discover the perfect balance of luxury, comfort and nature in our foreigner-friendly residence. Enjoy a unique experience in an exceptional tropical environment, conducive to serenity and well-being.
Live the ultimate island living experience in our upscale residence, where every detail has been meticulously thought out for your happiness and satisfaction. Book your personal tropical oasis now and start creating unforgettable memories with your loved ones. Let yourself be seduced by the charm of our unique villa and discover the ultimate in harmony between indoor and outdoor living.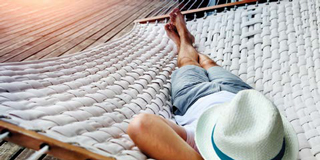 Treat yourself to a one-of-a-kind, personalized villa to match your dreams! To enhance your experience in our foreign-accessible residence, we offer an optional stylish decor package that will enhance every corner of your peaceful haven.
The stylish deco pack has been specially designed by our interior design experts to reflect your personal style and preferences. Whether you're a fan of elegant minimalism, relaxed tropical ambience or sophisticated luxury, we'll create an atmosphere that's just right for you.
What's more, a carefully selected list of talented designers will be at your disposal to bring your ideas to life and create a tailor-made villa. Their expertise in interior design will enable you to transform your living space into a unique and functional work of art.
Let us guide you through this creative process and let your imagination run wild. We'll be there to support you and make sure your villa reflects your personality and aspirations.