New program 2022
INFINITY by the sea
Facing the ocean
INFINITY by the sea
ACCESSIBLE TO FOREIGNERS and WITHOUT AGENCY FEES

1 bedroom / 1 bathroom apartment: from $225,000
3 bedroom/2 bathroom apartments: starting at $490,000
3 bedroom / 3 bathroom apartments: from $590,000
Penthouse 3 bedrooms / 3 bathrooms: $1,433,333
Welcome to Infinity, a peaceful place by the water where taking time for yourself becomes a matter of course.
Located on the beautiful Black River coastline in the west of Mauritius, Infinity by the Sea is a luxury project with 49 spacious apartments and penthouses with a minimum area of 200 m².
A high-end residential project that combines technology, refinement and design with one objective: to make your well-being the priority.
Its apartments and penthouses facing the infinite blue of the ocean and the Morne Brabant are tastefully designed to combine comfort and art of living.
Like an ode to Mauritius' African heritage, Infinity unveils an architecture of character, noble materials and a refined decoration, imagining a new definition of luxury. From the natural feel of its materials to the neutral hues of its fabrics, its interiors, bathed in soft natural light, echo the colors of the West.
Infinity, a custom-made smart man
Home automation is the integration of information technology, electrical engineering and electronics into everyday life. This is what makes a home "smart" and provides homeowners with security, comfort, convenience and energy efficiency by allowing them to fully control their smart devices through their phone. To enhance the overall home experience, Infinity residents can take a personalized, eco-friendly approach with a smart home.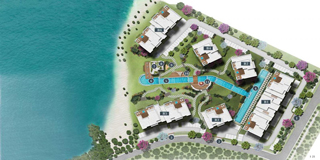 Apartments with a minimum surface area of 200 m2
Hammam, Jacuzzi and outdoor kitchen are optional for the penthouses.
Back kitchen in some first floor apartments
Overflowing pool of 60 m
Clubhouse et Gym
Swimming pool and playground for children
Yoga and fitness pavilion
Smart home sur mesure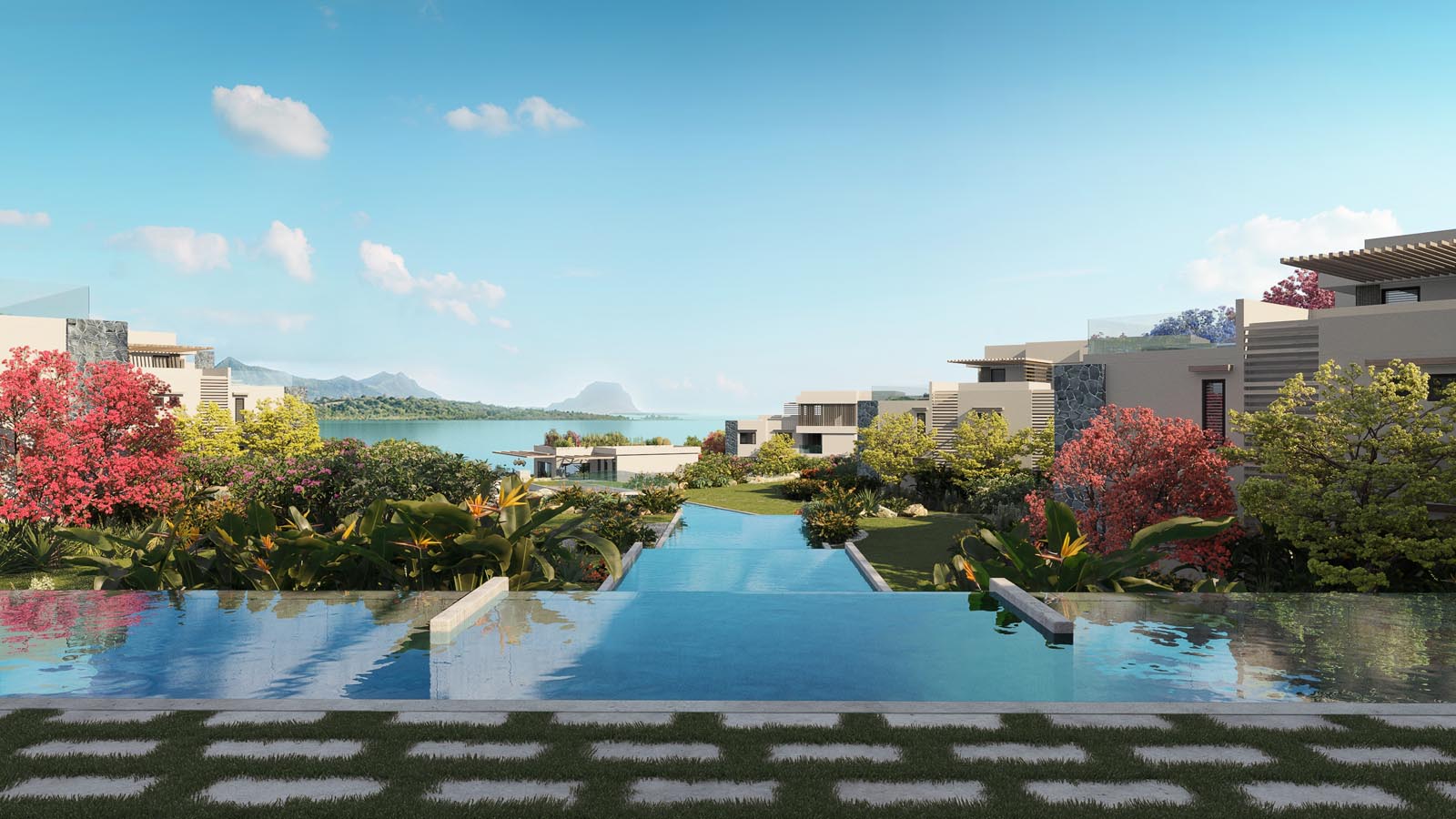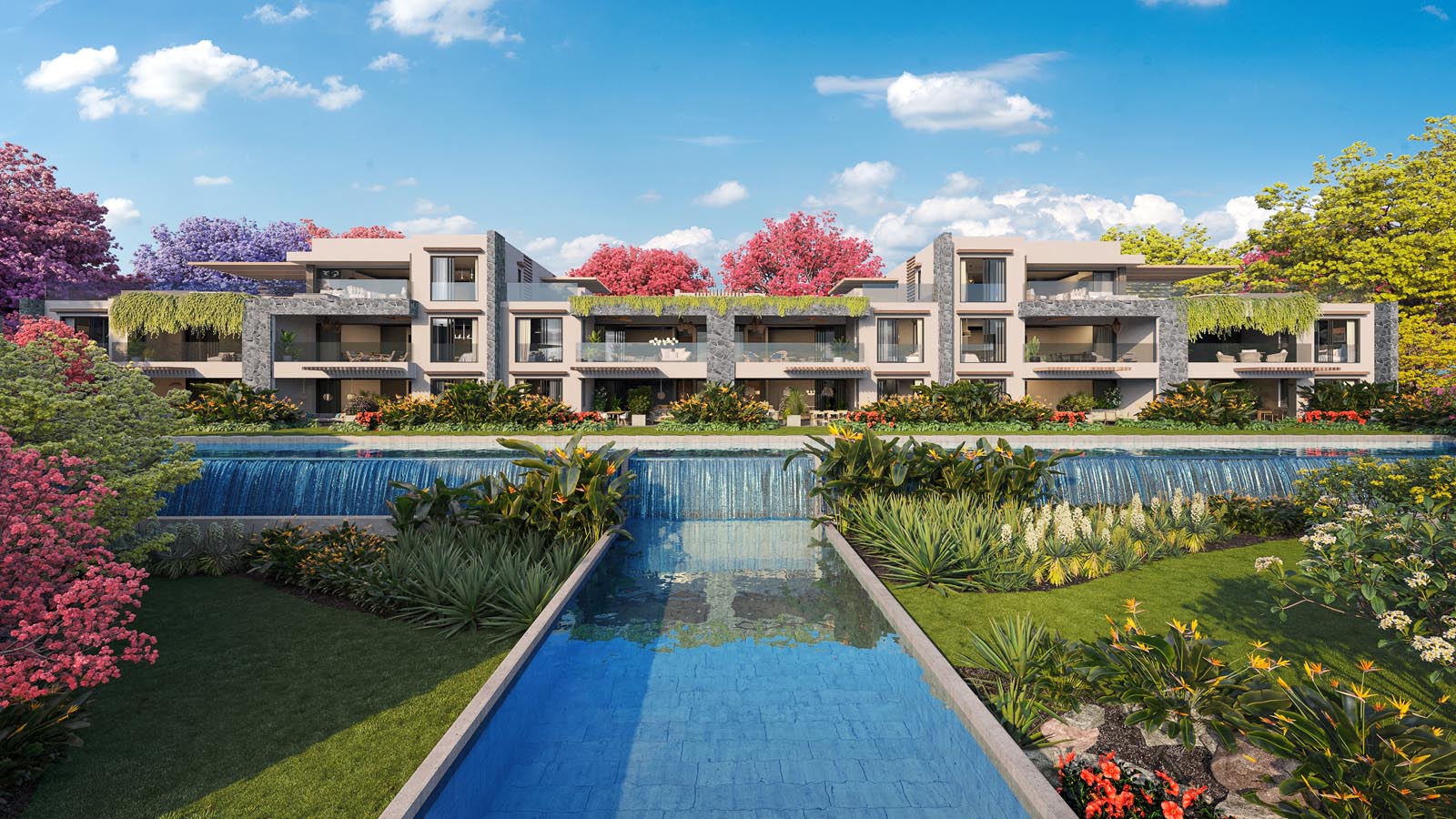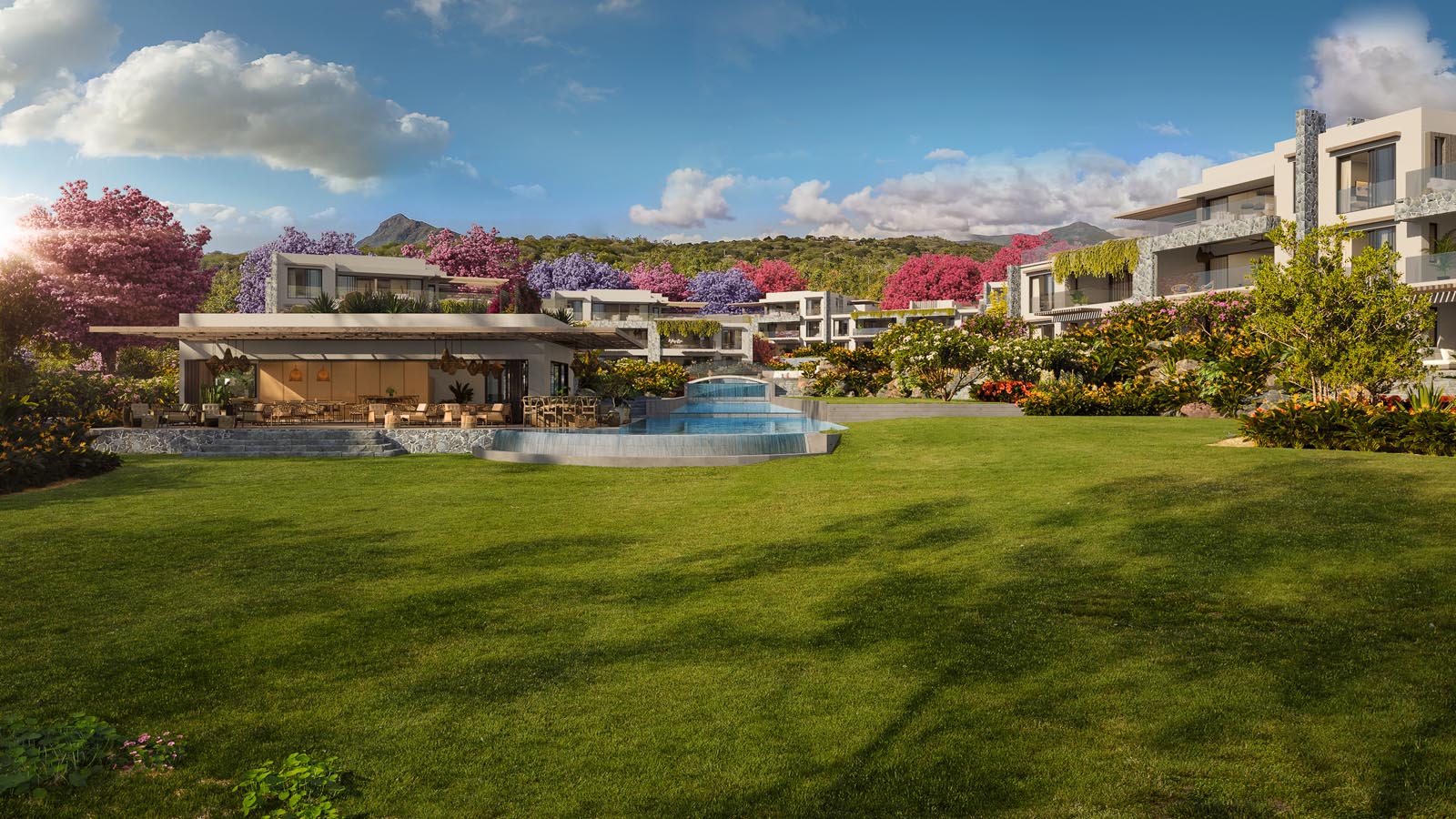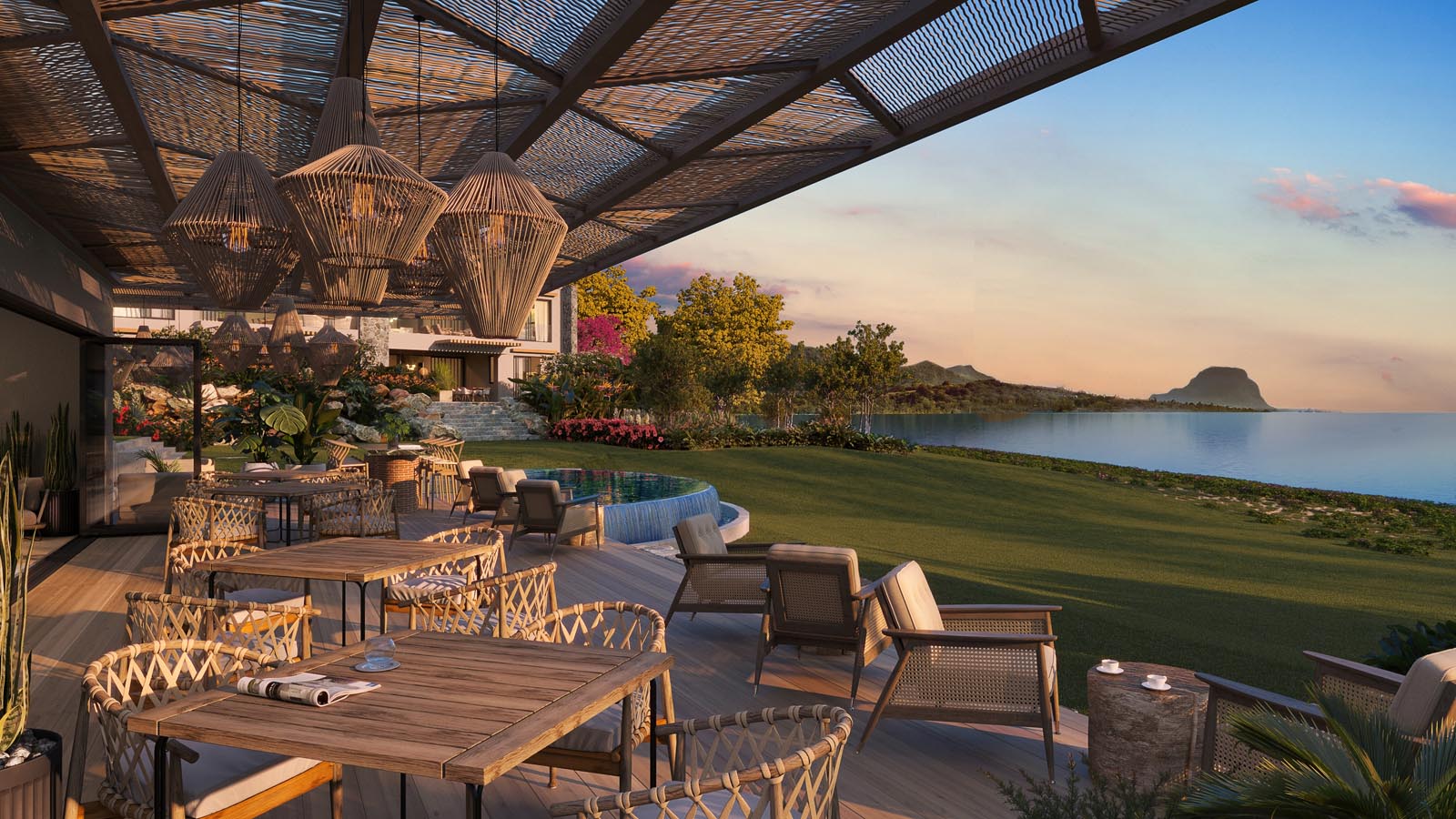 INFINITY Penthouse – 1 433 333 $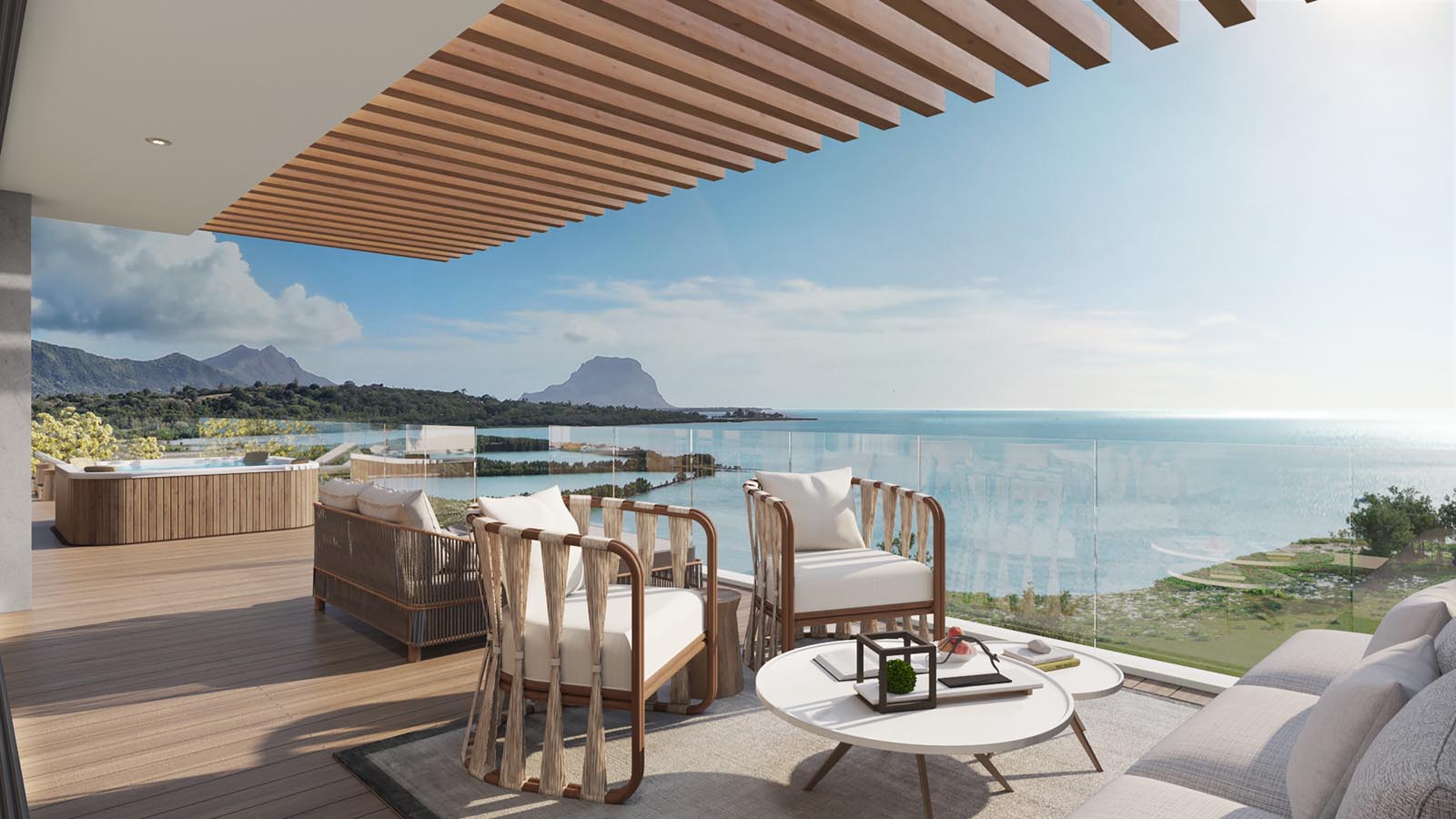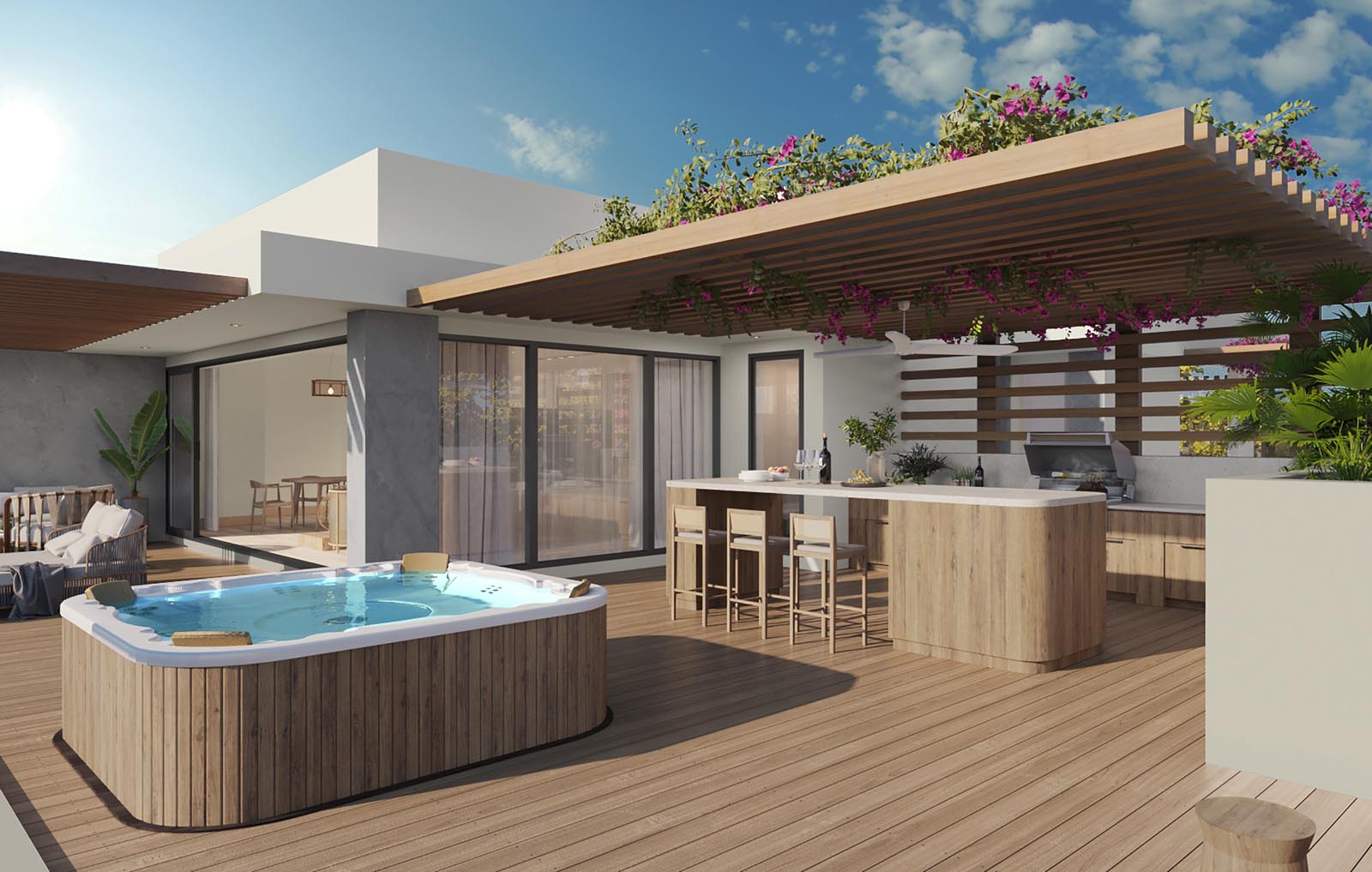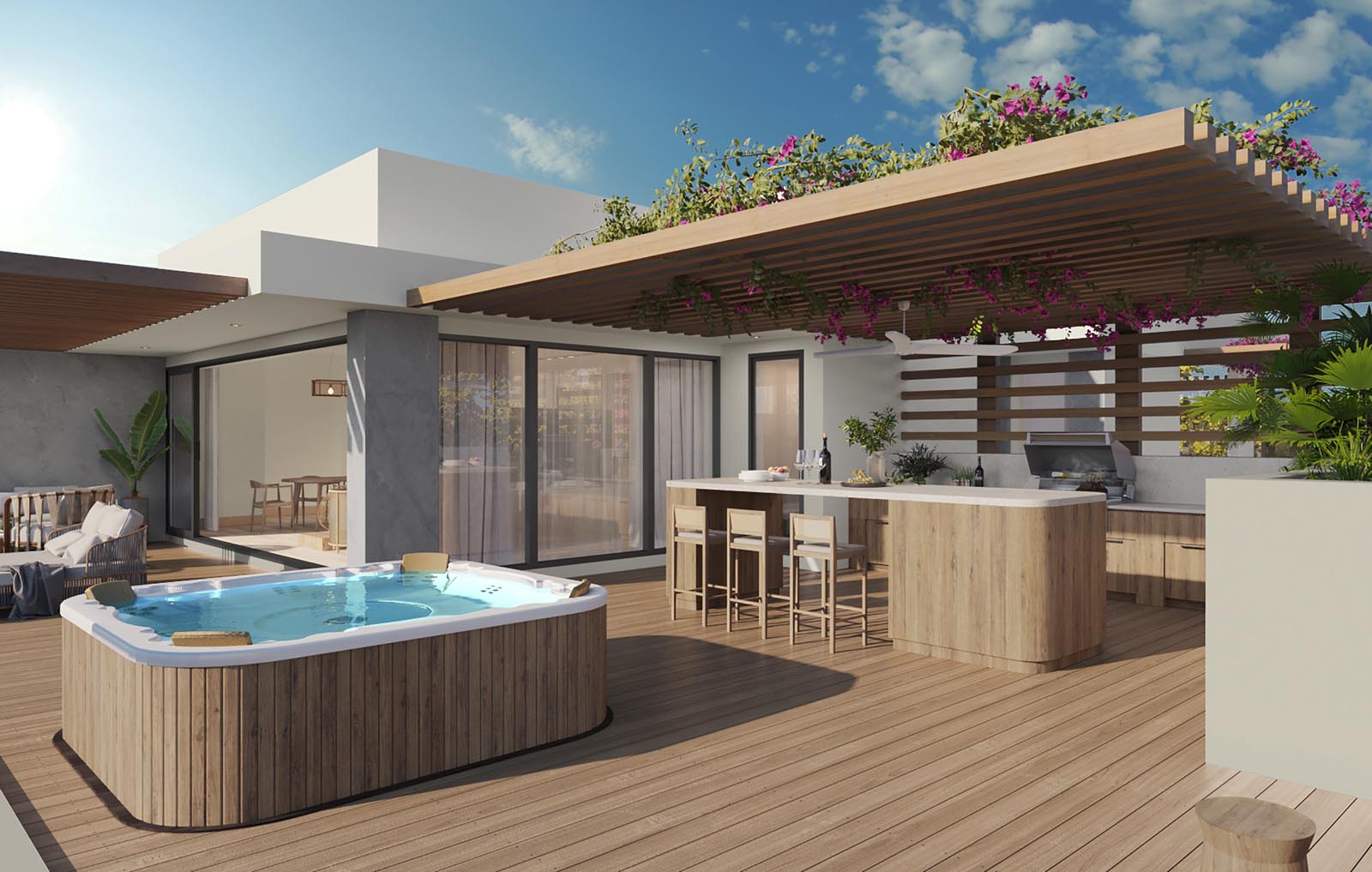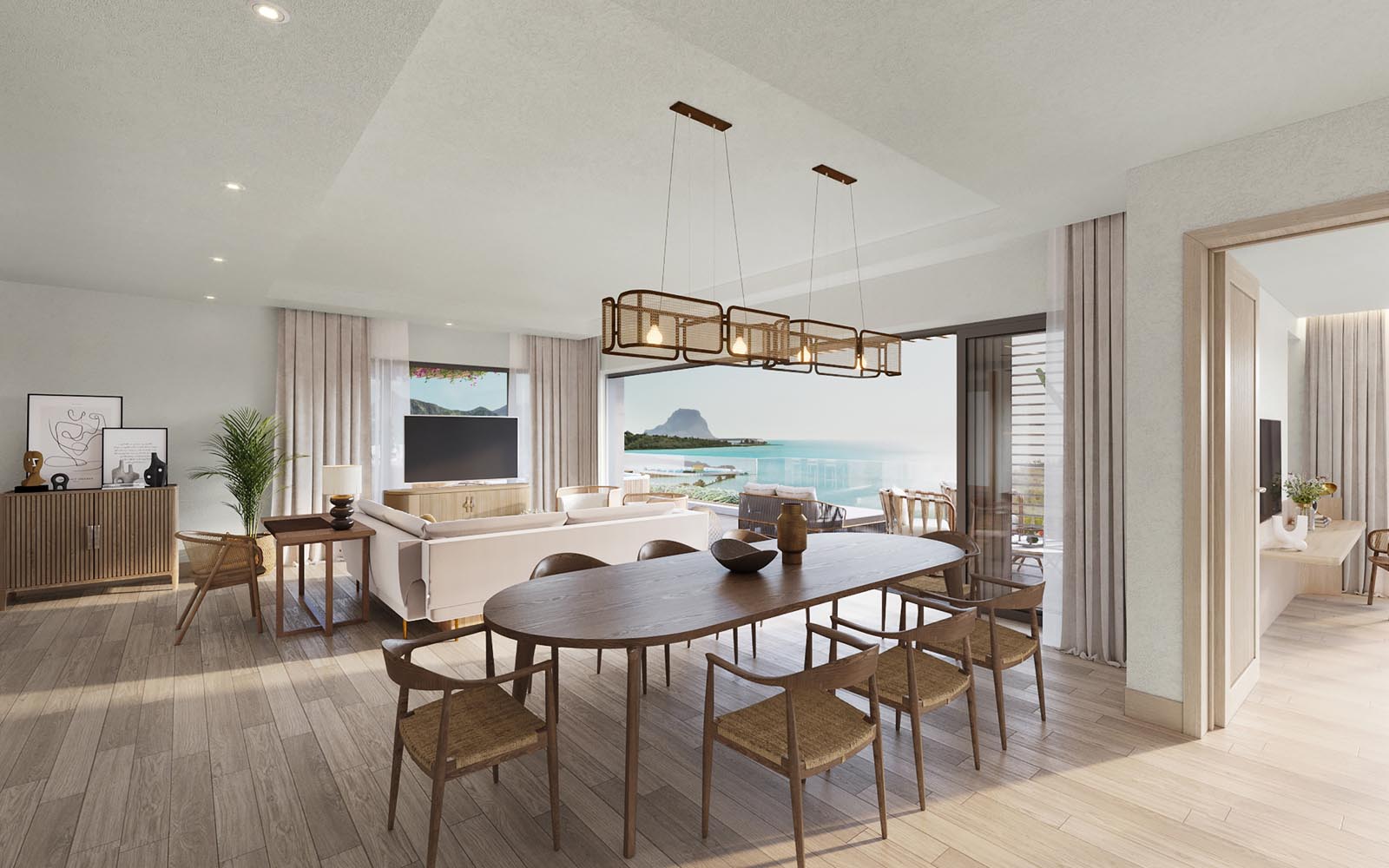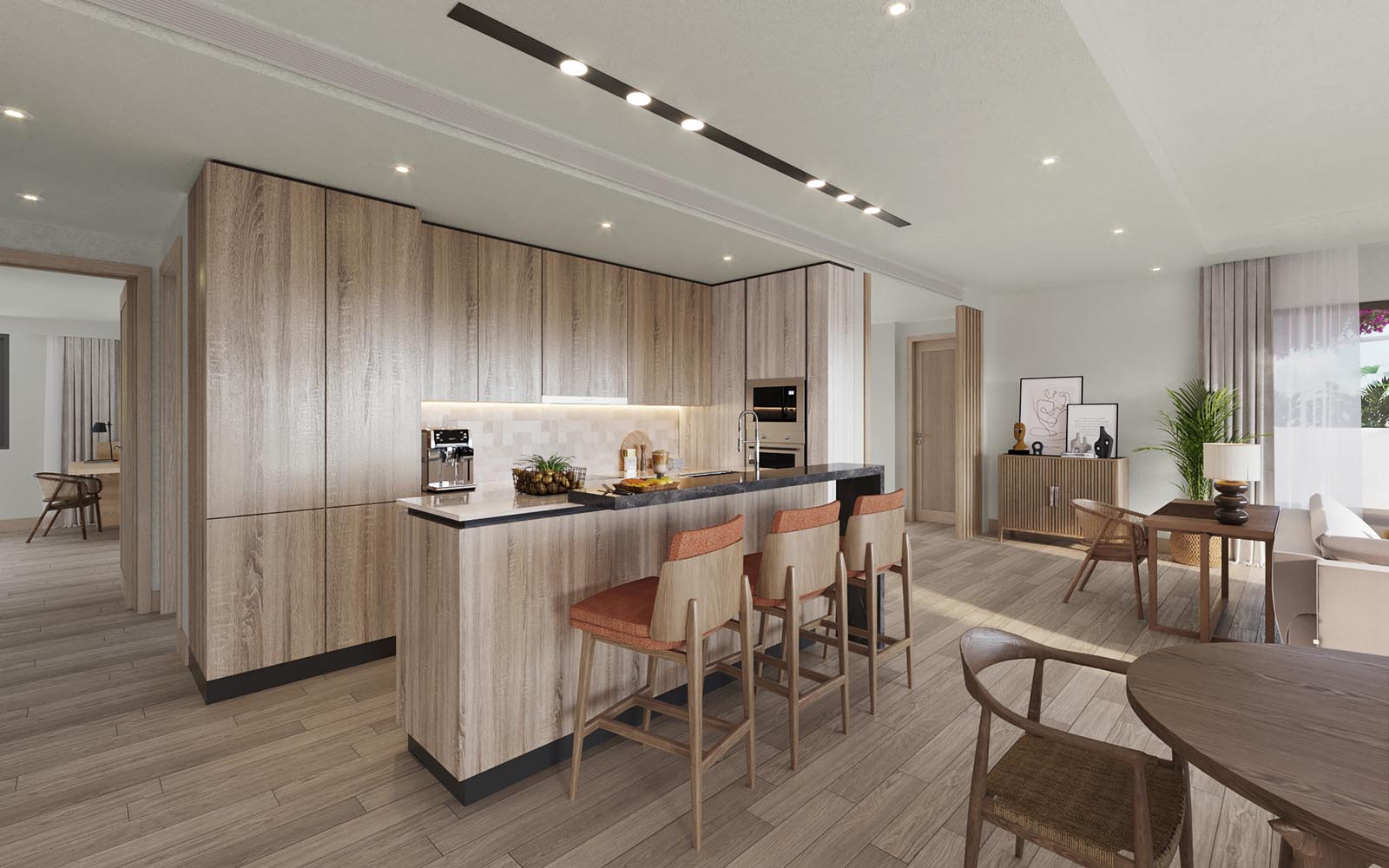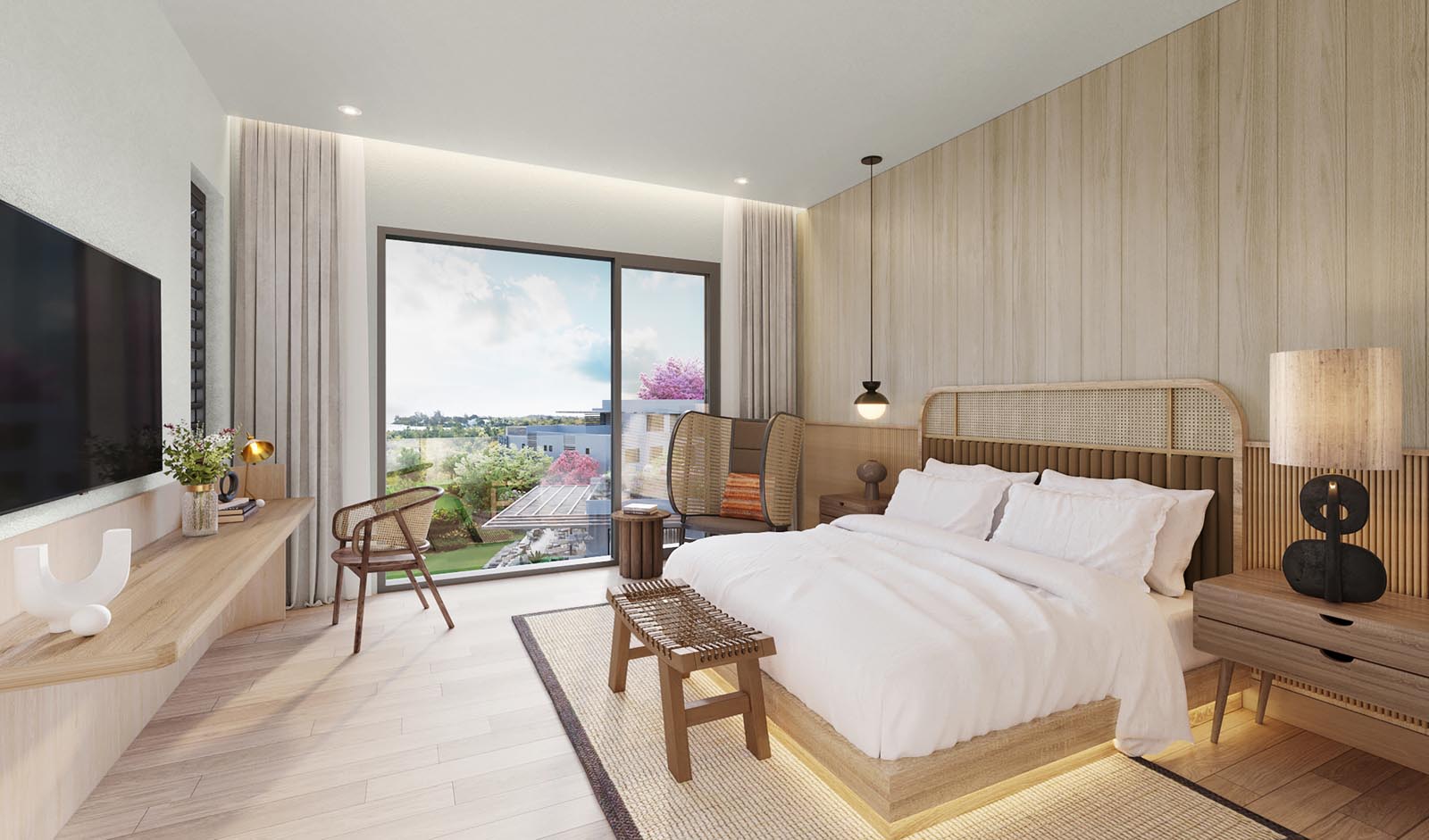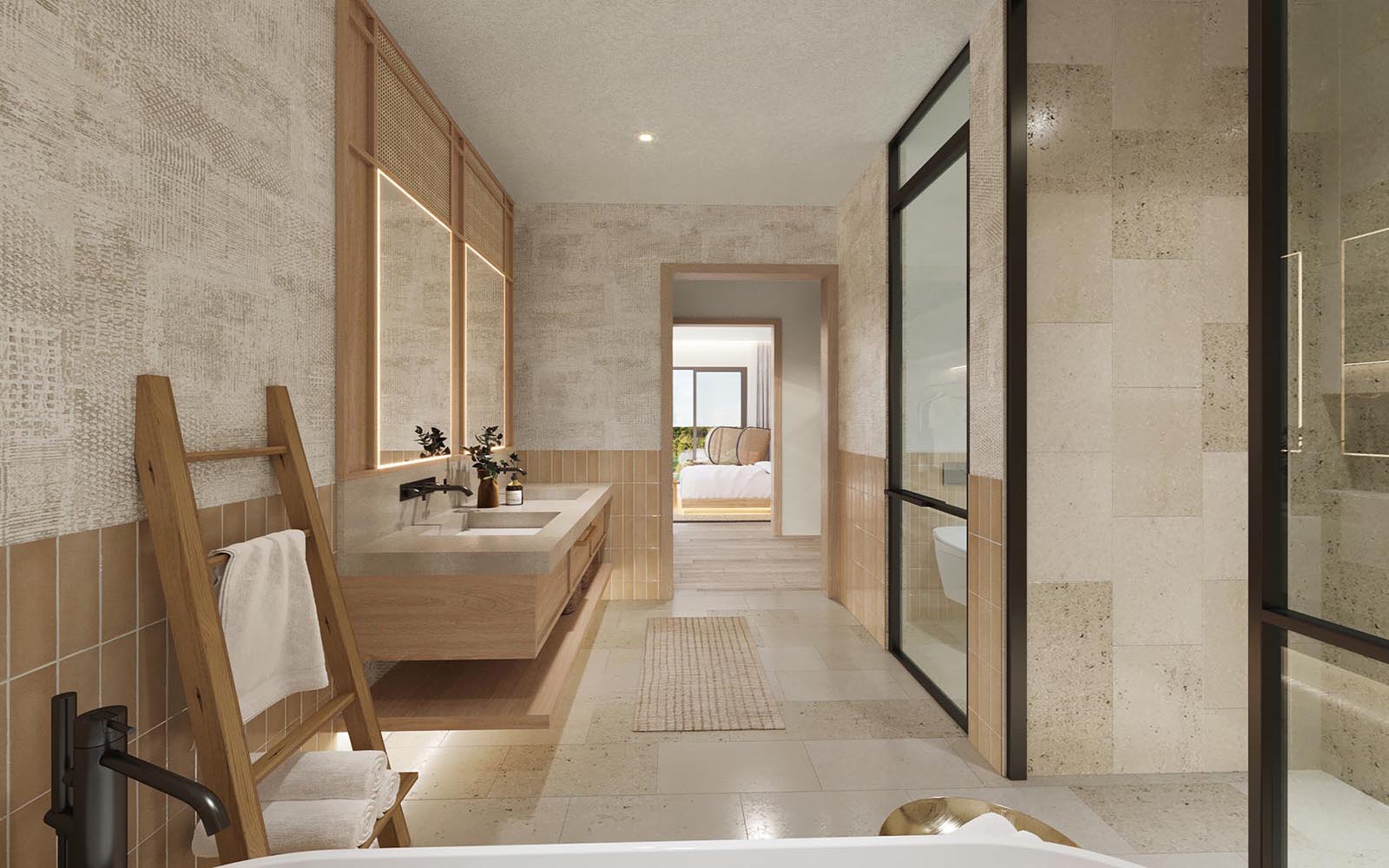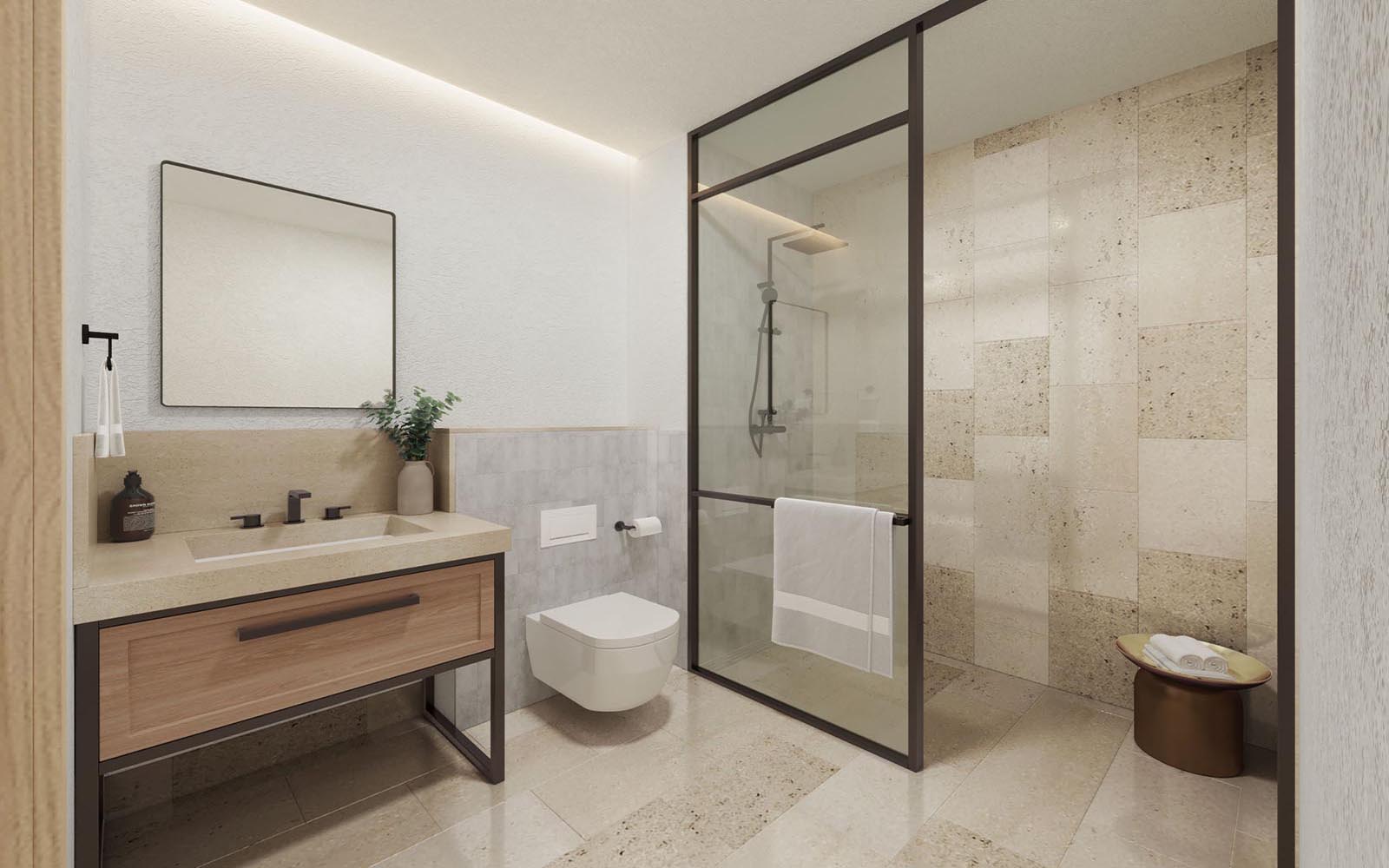 INFINITY Apartments – From 550 000 $